Softscan
Fractal Concept, France
Fractal Concept offers a wide range of software and electronic products, from non-destructive testing ultrasonic devices to Internet applications. Founded in 1999, the company now works for several European bluechip companies. It helps clients gain competitive edge by employing only the most powerful and reliable software technologies.
LispWorks has been used by Fractal Concept to develop SoftScan, software that drives automated, non-destructive testing applications - 'completely written in Lisp, hence its reliability and robustness'.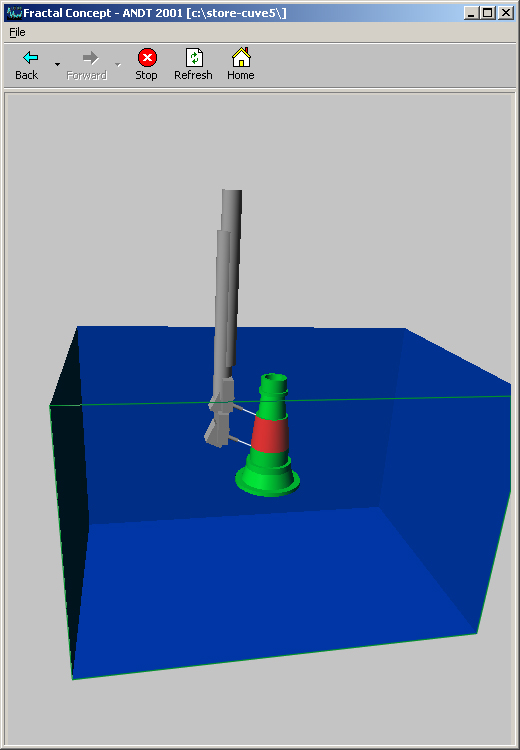 A view of a component being tested in an immersion tank
Company Director Marc Battyani writes: 'This software works 24 hours a day, 7 days a week, and performs real time data acquisition and processing'.
Links:
www.fractalconcept.com