ScoreCloud Songwriter, a Music Notation Editor for Singer-Songwriters
Doremir Music Research AB, Sweden
Songwriter is the latest product in the ScoreCloud music notation suite for singer-songwriters.
In contrast to other music notation software, Songwriter and the other products in the ScoreCloud suite makes it possible to create music notation by playing and/or singing. Songwriter lets you sing and play into a single microphone to get a lead sheet, with lyrics & chords!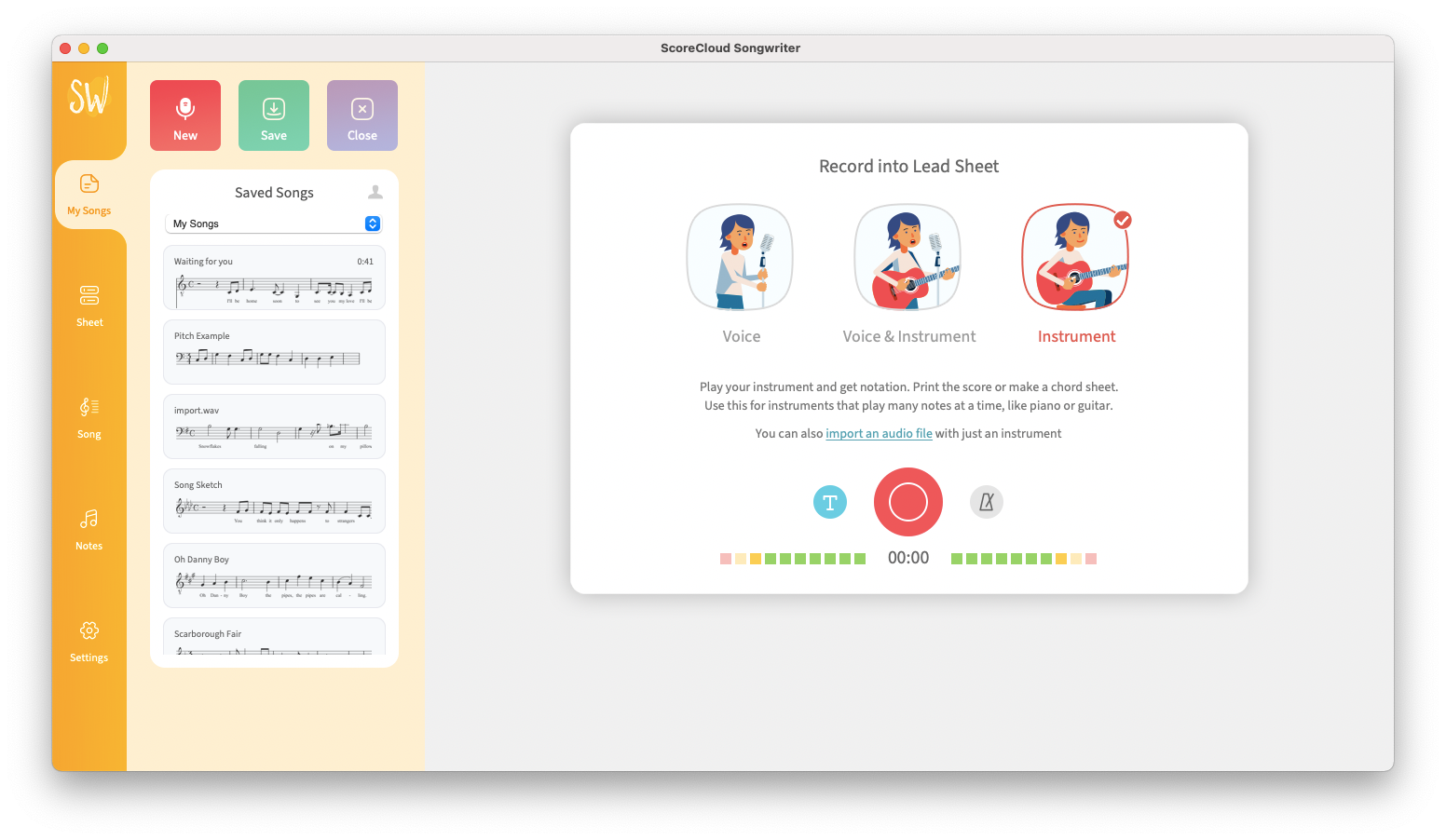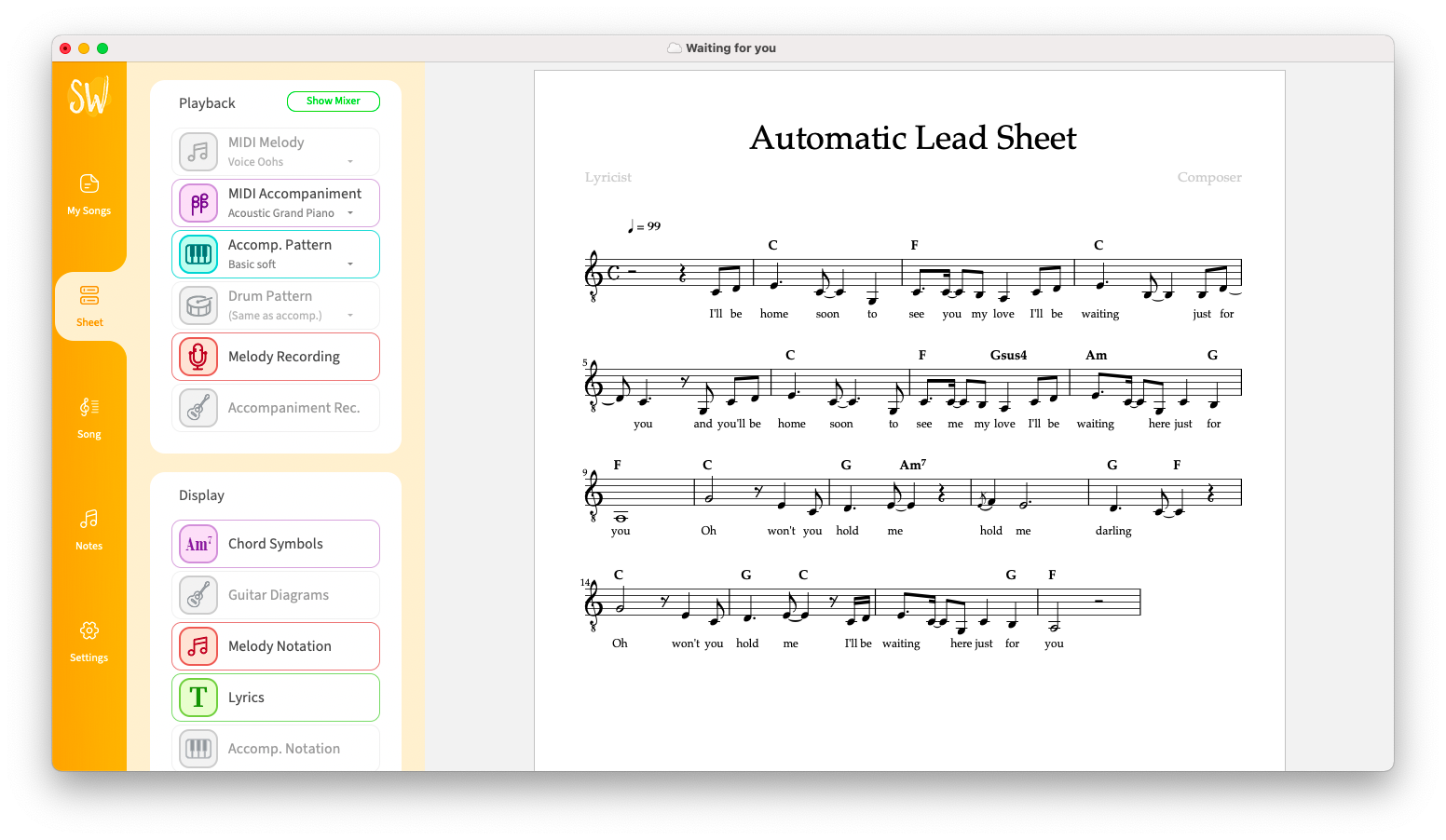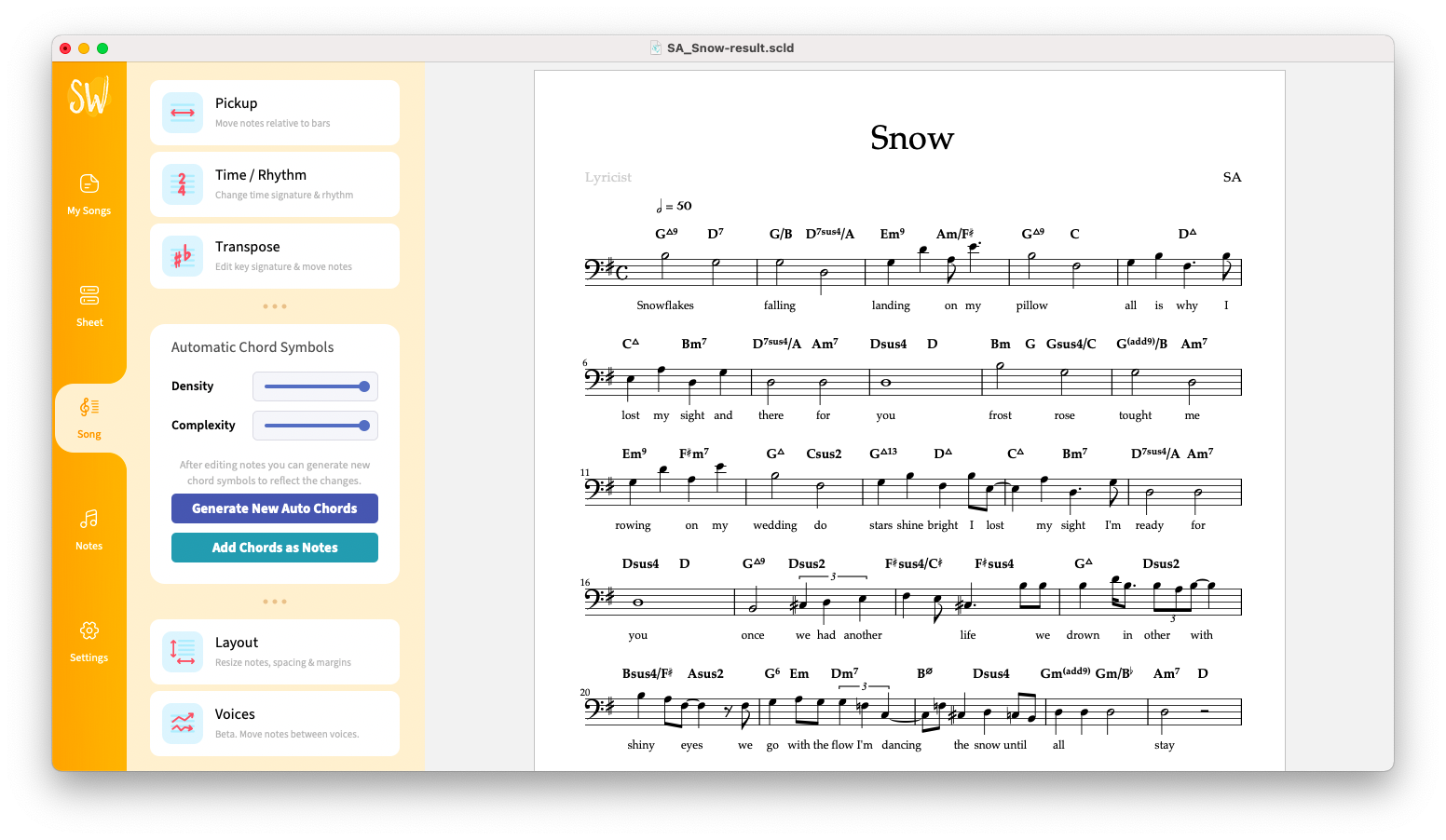 Above: some examples of the Songwriter user interface.
In order to understand playing and singing, Songwriter is packed with audio and music analysis functionality. It includes rule-based algorithms as well as Deep Learning Artificial Intelligence.
Common Lisp is well suited for music analysis and after evaluating different Lisp environments we chose LispWorks in 2008. The main reasons are that we can build cross-platform and royalty-free applications.
Using LispWorks, we build desktop applications with CAPI for macOS and Windows, and command line applications for Linux running in the cloud.
We value that LispWorks is actively developed, supporting the latest features of macOS and Windows, for example macOS on Apple Silicon and building apps for the Mac App Store. Furthermore, we enjoy working in the LispWorks IDE and we're very happy with LispWorks support.
ScoreCloud suite:
Award winning music software based on 30 years of research
More than 1.3 million downloads in 127 countries
Web site: scorecloud.com